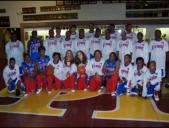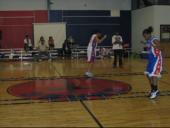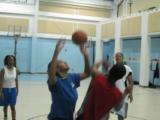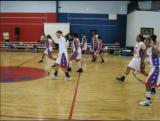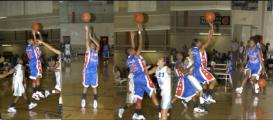 O. J. Mayo prepares to shoot in the 3pt Shoot - Out
2005 Dirty South Classic in Atlanta, Ga.
Mayo dazzled the crowd with his many skills throughout the tournament, but it was the rainbow 3 pointers that kept falling from the rafters of the
Norcrcoss High School gymnasium. Mayo was crowned Champion of the 3pt Shoot-out.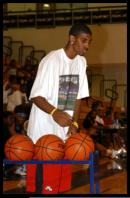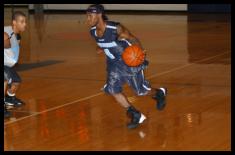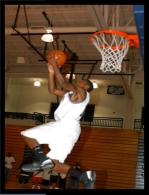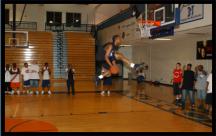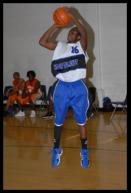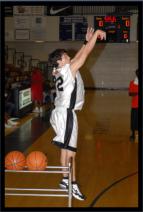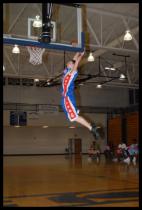 4SHOT Sports
AAU Basketball
2006 Dirty South Classic
By 4SHOT Sports
Jun 11, 2006, 04:04 EST
2006 Dirty South Classic Tournament
Gaskin, Mayo, Mitchell, Tatum and Walker put on a show
Norcross H.S. - Norcross, GA
The 2nd Annual Dirty South Classic put on by Sean Jones of R U Ready Sports was
held at Norcross H.S. in Norcross, GA and it brought out some big name high school
talent for 4 days of actions. The tournament consisted teams that hailed from Georgia,
Ohio and South Carolina. Heading the list of players in attendance was arguably the top
two juniors in the country in 6-4 O.J. "The Juice" Mayo (D-1 Greyhounds - North
College Hill H.S.,OH) and his high school and AAU teammate 6-5 "Freak-a-zoid" Billy
"Sky" Walker (D-1 Greyhounds - North College Hill H.S., OH) out of Cincinnati, OH.
Other top players included...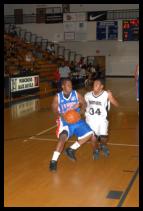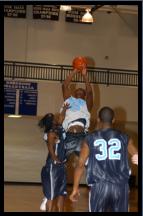 EST. 2OOO
Justin Hurtt - Rocktown
Josh Miller - D 1 Greyhounds
Deante' Vaughn
D 1 Greyhounds
Mark Yacklon
R U Ready All - Stars
Sean Jones
R U Ready All - Stars
Zac Graham
Ga. Hurricanes
'07 Slam Dunk Champion
'07 All - Tournament Team
'07 3pt Shoot - Out Champion
Spartanburg Bucks
Hoop Planet
'07 DSC 15 - Under
"Off Da Chain" Champions

, All rights reserved
© 2000 - 2009 R U Ready Sports , Inc. - www.RUReadySports.com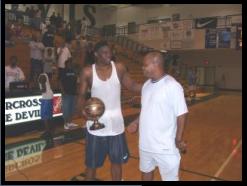 Bill Walker - D1 Greyhounds
Dirty South Classic Slam Dunk Champion
"Sean Jones"
2009 NBA DRAFT
Boston Celtics / Philadephia 76ers
2009 NBA DRAFT - 1st Round Pick
MEMPHIS GRIZZLIES